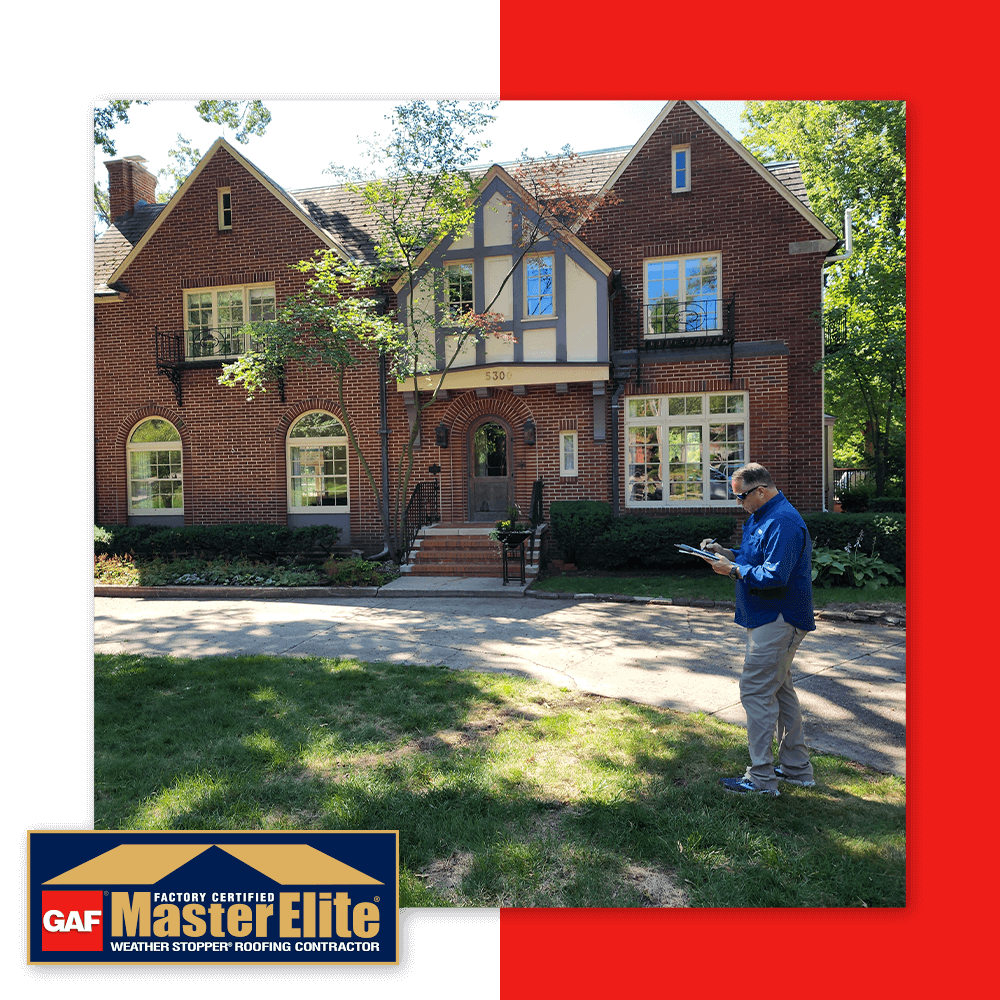 Restoring Your Roof's Integrity
When severe weather strikes, your roof can be greatly impacted, leading to significant damage and potential leaks. At The Roofer Direct, LLC, we are the experts in storm damage roof replacement and repair. We understand the urgency and stress that comes with such situations, and we are here to provide prompt and reliable service to restore the integrity of your roof.
The Roofer Direct, LLC has achieved the exclusive status of Master Elite™ Weather Stopper® Roofing Contractor for GAF (General Aniline & Film)—Residential Roofing Products Division — North America's Largest Roofing Manufacturer. Trust us to assess the extent of the damage, provide you with a detailed plan of action, and efficiently execute the necessary repairs or replacements, leaving you with a durable and reliable roof that can withstand future storms.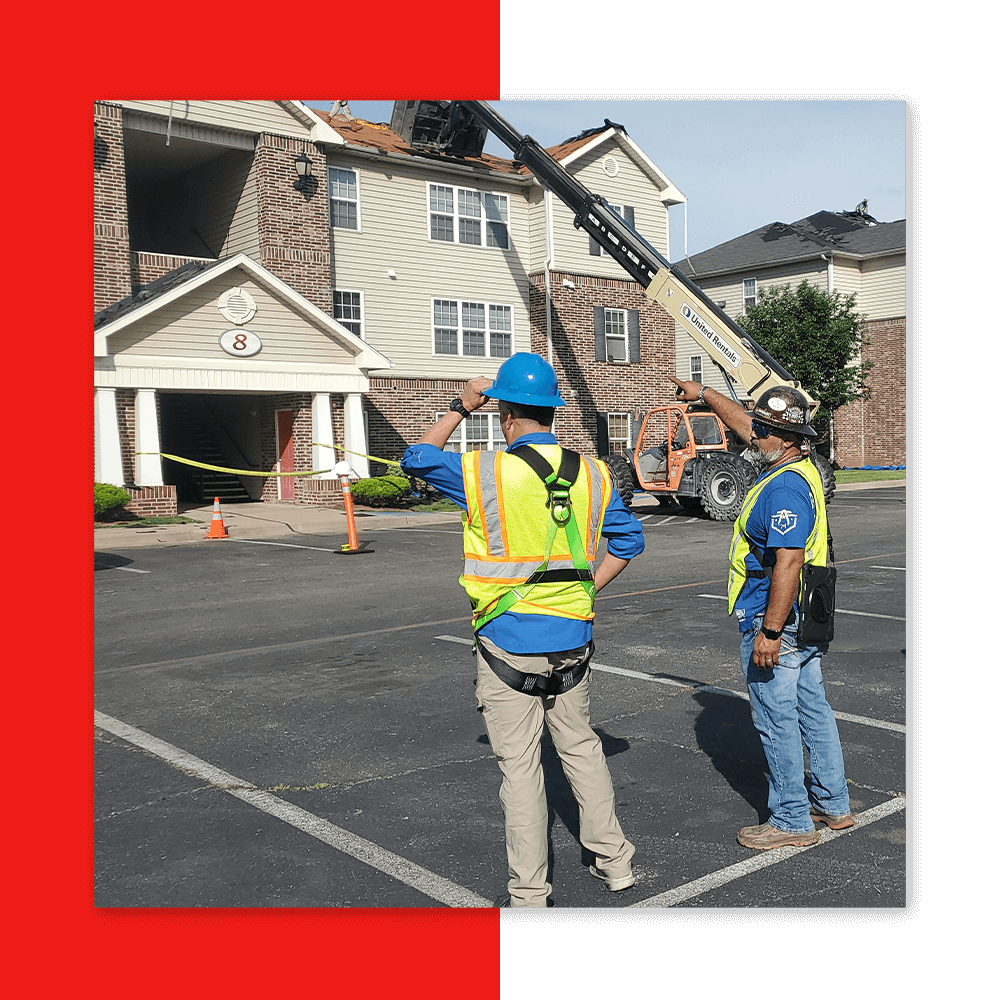 We Handle Everything!
We have 40 years experience working with insurance companies. It starts with a FREE inspection. After that we'll take care of contacting your insurance company and working with them. We'll meet with the insurance adjuster and we even have our own licensed adjusters on staff! Did we mention there is no cost upfront and you don't pay until the work is done and you're happy?
Your Top Rated Local® Roofing Experts
Our roofing contractors can handle your entire claim for you. From our initial inspection to verify damage and communicating directly with your insurance company to make sure all of the damage is covered in your claim. We will make sure, at your direction, that everything is repaired on your home from top to bottom.
Read Our Reviews Angie's List Reviews View All Our Locations
We specialize in hail, wind, and storm damage repairs. We have Licensed Adjusters on staff, and with our unparalleled knowledge combined with our many years of experience in the industry, we can ensure exceptional workmanship that is highly durable and cost-effective. We will work side by side with your insurance company, on your behalf, to make sure no shortcuts are taken.

Insurance Experts
We understand just how frustrating it can be to have to put your home life or business needs on hold when dealing with a roofing repair. That's why we work to ensure that your roofing project is completed quickly and correctly, which includes working with your insurance company.
With our roofing replacement services, we go above and beyond by working with insurance companies on your behalf. We understand that dealing with insurance claims can be a hassle, and that's why we take care of the paperwork and negotiations for you. You can trust us to handle the process seamlessly, allowing you to focus on your home or business needs. Our team of insurance experts ensures that your roofing project is completed efficiently and accurately, relieving you from the burden of dealing with insurance companies. Rest assured that we have your best interests in mind, providing you with peace of mind throughout the entire process.
When disaster strikes and your roof is damaged by a storm, you need a reliable and trustworthy storm repair contractor to help get your property back to normal. At The Roofer Direct, LLC, we specialize in all types of storm repair, from minor repairs to full roof replacements.
We have heard the horror stories about storm repair contractors who take an upfront deposit and then never show up again. At The Roofer Direct, LLC, you can have peace of mind knowing no money is required upfront for our services. Payments are accepted only after all of the work has been completed to your satisfaction (not before). That's just how we do business!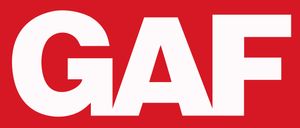 The Roofer Direct, LLC Difference
As a trusted roofing contractor and roofing replacement company, we take pride in offering our customers exceptional quality and peace of mind. All of our builds come with the assurance of the GAF Silver Pledge, which includes a 10-year labor warranty backed by GAF. Our warranty ensures that even if the owner changes, your warranty remains intact. In addition, we provide a 50-year non-prorated warranty on the shingles, providing you with long-term protection and value.
As a GAF Master Elite Roofer, we hold the distinction of being able to offer these exceptional warranties. This title is not just bought, but earned through our commitment to excellence and expertise in the industry.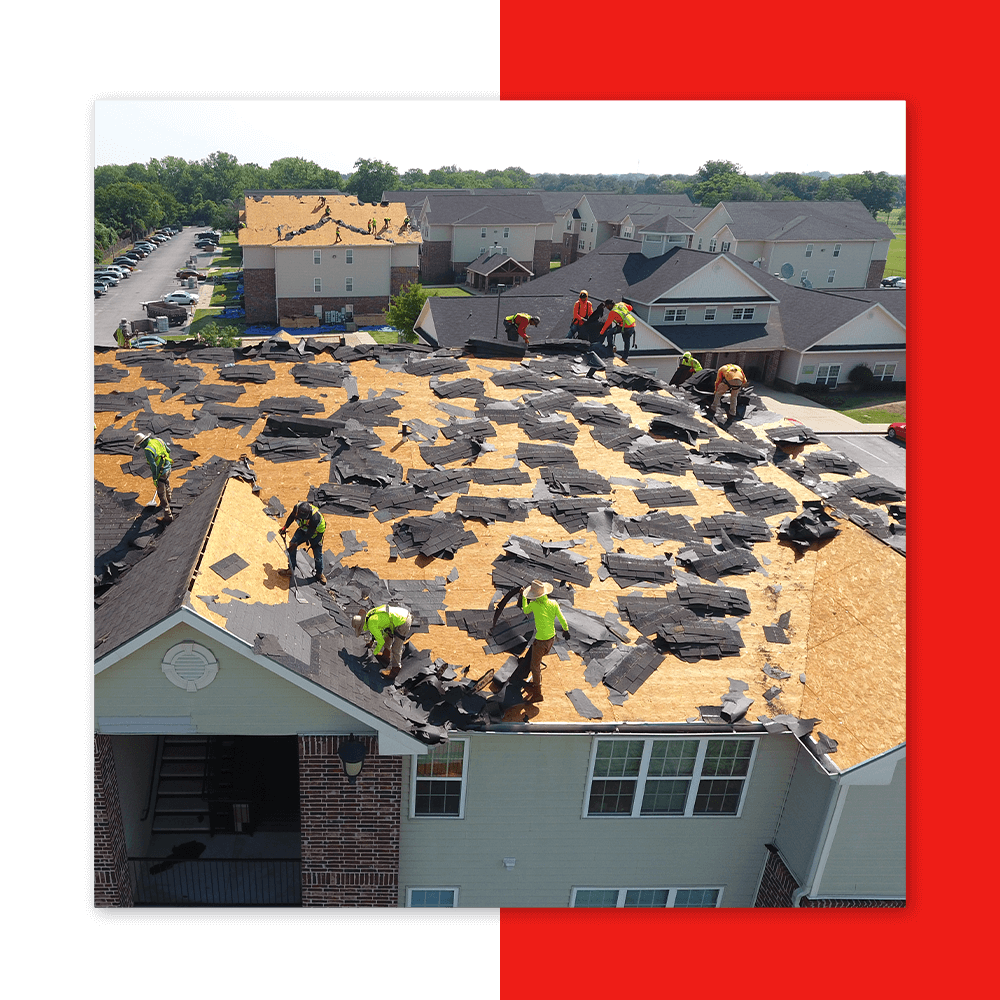 The Best Products and Materials
When it comes to our roofing installations, we only use the best materials to ensure durability and visual appeal. We install Timberline HDZ Shingles in your preferred color, giving your roof a stunning and customized look. Our high-profile Z-ridge cap adds that extra touch that makes our roofs truly stand out.
At The Roofer Direct, LLC, we go the extra mile to ensure the longevity and strength of your roof. We include starter shingles on the eaves and rakes, enhancing the wind warranty to 130 mph. We also use synthetic felt, which provides superior protection and helps prevent moisture buildup. Our no-rust Kynar finished drip edge adds a strong and durable perimeter to your roof.
We understand the importance of proper ventilation in your roofing system, which is why we install Cobra ridge vents to ensure proper airflow. Additionally, we provide ice and water protection in valleys and penetrations, safeguarding your roof against leaks and ice damming.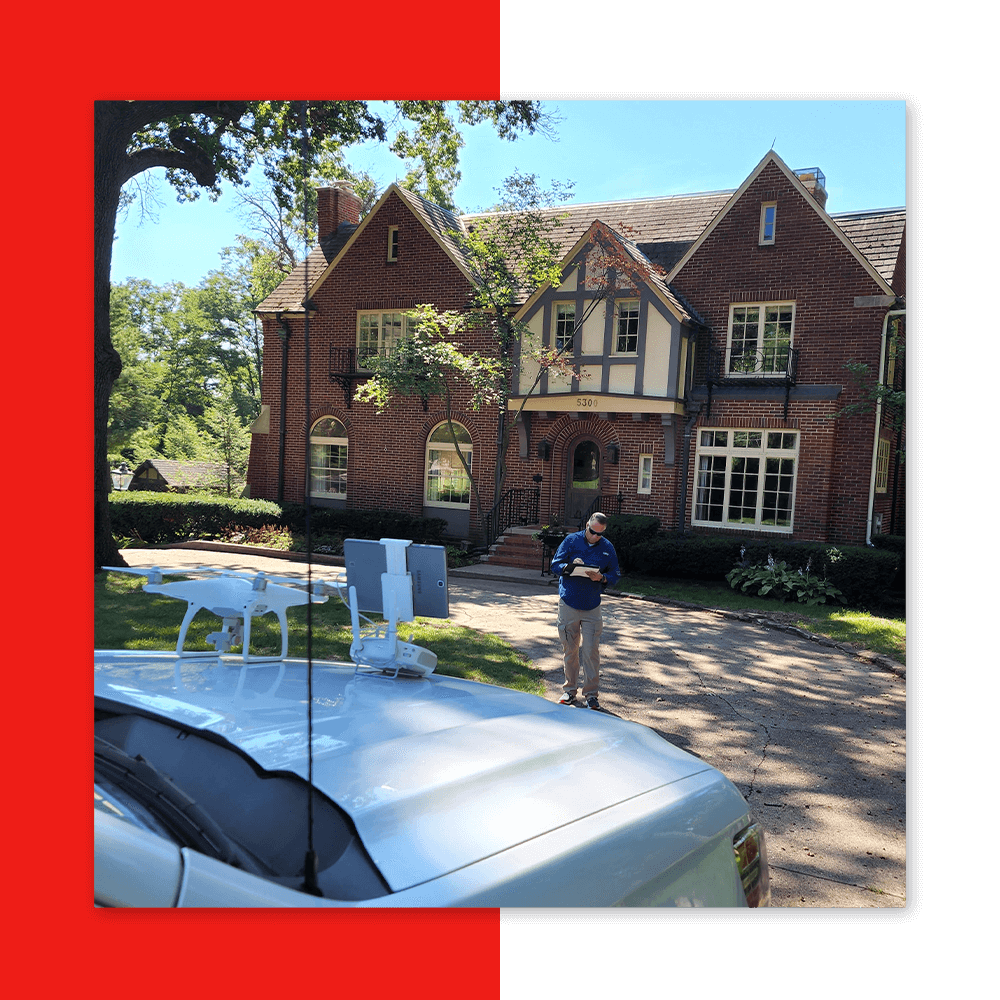 Our Commitment
Unlike many other roofing companies, we take the extra steps to ensure a thorough and reliable roofing replacement. We remove all old roofing materials, including the old felt, down to the deck. This allows us to inspect the decking for any deterioration and replace it when necessary. Many companies simply roof over the old felt, but at The Roofer Direct, LLC, we believe in doing business the right way, providing you with a complete and dependable roofing solution.
When you choose The Roofer Direct, LLC, you are choosing a roofing contractor and replacement company that prioritizes quality, longevity, and peace of mind. Experience the difference and trust us to deliver a Cadillac Roof that will stand the test of time.
Giving Back to the Community
There are few things in life more rewarding than being a small part of God's plan to help men at their lowest point in life transform themselves and their families from darkness to an amazing life. Recently The Roofer Direct, LLC partnered with GAF to put a much-needed roof on the campus of His Way, a Christ-centered drug and alcohol program that's changing the life of men in our community. It was an honor to acknowledge the blessings our company has received from our customers who have put their trust in us and be able to give back to an amazing origination.
— R. Scott Burnam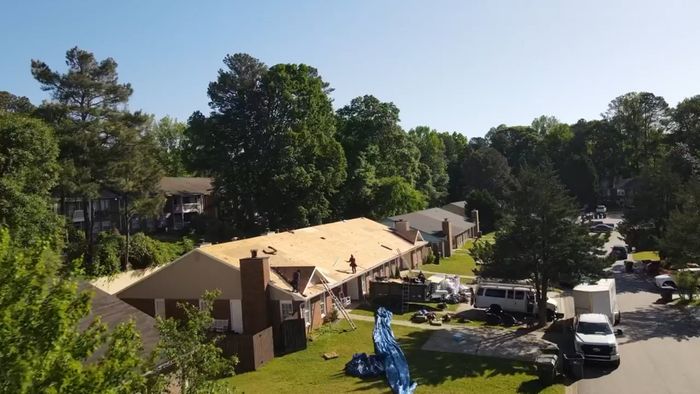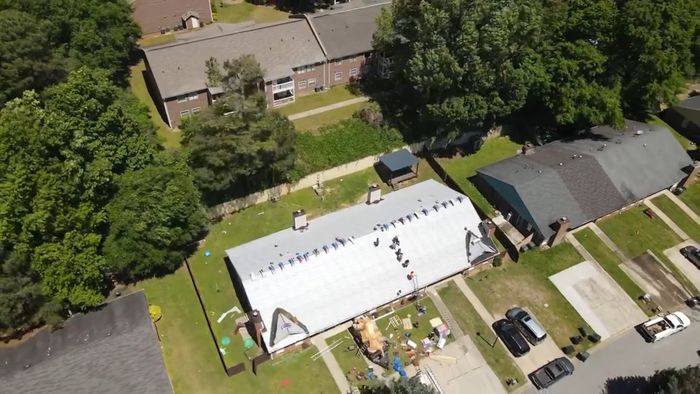 YOUR ROOFING EXPERTS
At The Roofer Direct, LLC, we are proud to have achieved our Master Elite(TM) status. Only 2% of the roofing contractors in North America have achieved Master Elite(TM) status! Based on their uncompromising commitment to the highest standards in sales, roof repair services, and roof installation, they have pledged to ensure that each customer receives their "best and safest choice" in roofing. This also means that those who have achieved Master Elite(TM) status like The Roofer Direct, LLC, are authorized to offer the Golden Pledge(R) Ltd. Warranty and Weather Stopper(R) System Plus Ltd. Warranty. Contact us to learn more. GAF ID: 1108067
What Our Clients Are Saying
⭐⭐⭐⭐⭐
This is an over due to review. In 2018 The Roofer Direct replaced my roof after the hail storm. They did an exceptional job in not only the quality of the work but in making sure insurance paid for everything that was damaged. In the recent storm I was hit again and they were my 1st. call. Scott had some one out to tarp my roof within hours and they are putting the new roof on next week. Great company and great customer service. I would highly recommend the company.
— Kelly B.
⭐⭐⭐⭐⭐
After last month's hail storm and on the recommendation of a friend I gave The Roofer Direct a call. I'm glad I did as the process was streamless and stressless. Tony and Jay put a temporary tarp on my roof and even tarped my car as a window was busted out. They just installed my new roof and it's gorgeous. This is not the 1st hail storm I've been through in Lubbock but this was my best experience. I never felt pressured and I would give them 6 stars if I could.
— James K.
⭐⭐⭐⭐⭐
This company did excellent work installing our new roof. They arrived on time, did a very high quality job (finishing in two days) despite the heat and size of our house and thoroughly cleaned up afterwards. Our finished roof looks beautiful. Many thanks to everyone! We highly recommend The Roofer Direct, LLC to our family and friends.
— John W.
⭐⭐⭐⭐⭐
They did our full roof replacement!! We received three estimates. The Roofer Direct was not the cheapest but they were the clearest in their contract about work to be done. They also were not the most expensive. We had a excellent experience, and are very happy with the high-quality of work and the professionalism of the office staff and crew. We would use them again in the future.
— Anita D.